El 2008, passejant pel Paralel, em vaig trobar aquest anunci de la revista The Economist.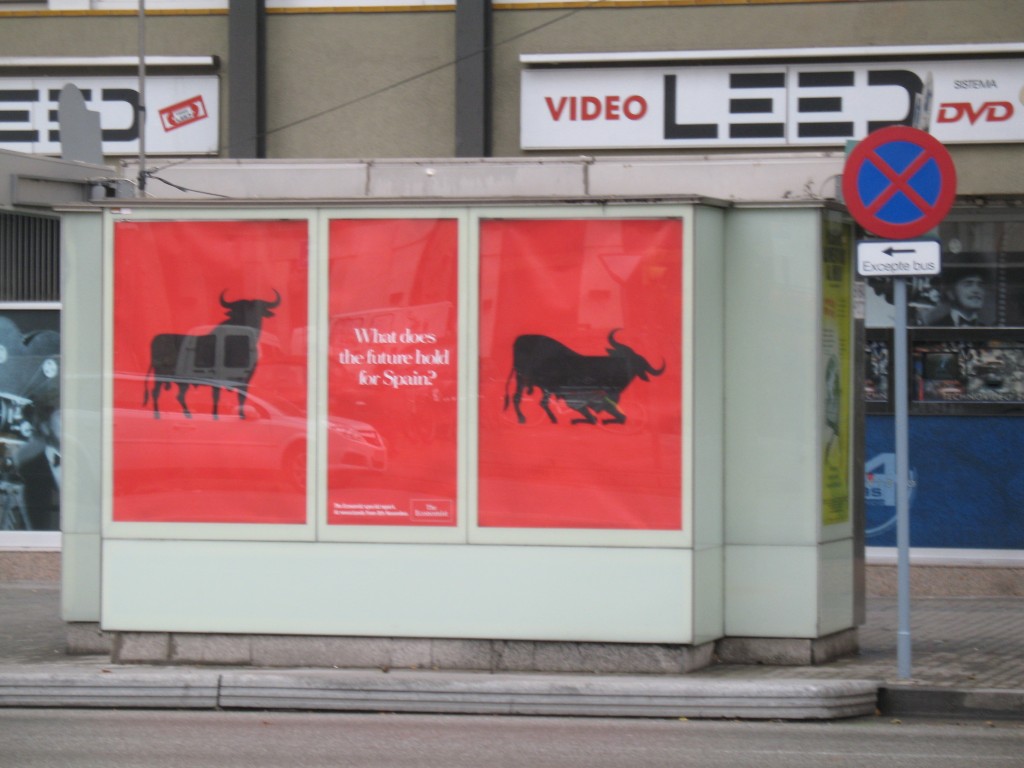 Pels daltònics: és un toro orgullós de ser español, i al costat un altre agenollat (que no deu ser español perquè els españols no s'agenollen mai). I al mig la pregunta "What does the future hold for Spain?" (Quin futur espera a España?)
Li vaig fer una foto i, vaja, crec que la Indústria Española de Creixament de Problemes pot estar prou orgullosa dels seus resultats, no tan com els nacional-futbolistes, però ja veureu com el seu producte aguanta millor el pas dels anys.